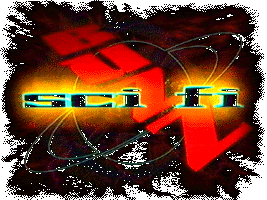 Sci-Fi Buzz, on Sci-Fi Channel
The Buzz Archive; IMDb; Retro Junk; YouTube

This show um... well, I didn't see as much of it as I should have, but anyway it was cool. Lots of news about sci-fi stuff and whatnot. Plus there was a segment where Harlan Ellison would just rant about stuff, which was really cool. I'm afraid I don't remember it well at all now, but I definitely miss it.

After the show was cancelled, there was a sort of replacement series called Sci-Fi Entertainment (which was also the name of a magazine published by Sci-Fi Channel, or whatever). The only thing I remember about this show is that it was hosted by Chase Masterson (who we like; she played Leeta on Star Trek: Deep Space Nine). But I'm sure the show wasn't as good as Sci-Fi Buzz.
---
talk/news index