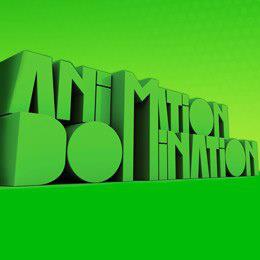 Animation Domination, on FOX
official website; TV IV; Wikipedia
A Sunday night block of animated shows. The block began in May 2005, though its original lineup included mostly shows that had already been airing on FOX Sunday nights for years, without the lineup being called anything. Many of these shows would later air reruns on Adult Swim. In 2013, there was a spin-off block called Animation Domination High-Def, which moved to FXX in 2015. In September 2014, Animation Domination was replaced by Sunday Funday (which was renamed "Fox Sunday Night" in October 2017). In September 2019, Fox Sunday Night was replaced by the return of Animation Domination.
The original 2005 Animation Domination lineup included:
The Simpsons (1989-2014; moved to Sunday Funday in 2014; returned to AD in 2019)
King of the Hill (1997-2009; final four episodes didn't air on FOX, but in syndication and on Adult Swim in 2010)
Family Guy (1999-2002, 2005-2014; moved to Sunday Funday in 2014; returned to AD in 2019)
American Dad! (2005-2014; moved to TBS in 2014)
Other shows aired in the lineup over the years have included:
The Cleveland Show (2009-2013)
"Sit Down, Shut Up," which I never watched (2009)
"Allen Gregory," of which I only watched one episode (2011)
Bob's Burgers (2011-2014; moved to Sunday Funday in 2014; returned to AD in 2019)
"Napoleon Dynamite," which I never watched (2012). Based on the movie of the same name.
Bless the Harts (2019-2021)
"Duncanville" (2020, season one; I only watched a few episodes)
"The Great North" (2021-present; I haven't seen it)
"Krapopolis" (2023-present)

In May 2021, Animation Domination expanded to Mondays. The lineup includes:
"HouseBroken" (2021-present; I haven't seen it)
"Duncanville" (2021-2022; I haven't seen it)

---
blocks index