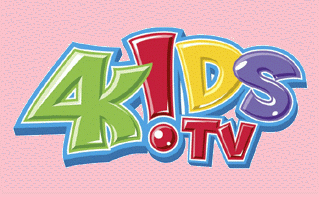 4Kids TV, on FOX / The CW
TV IV; TV Tropes; Wikipedia
This is a thing that causes me great confusion, because it's not just a programming block. Originally, 4Kids Entertainment was a licensing corporation, and it also produced English dubs of various animes. In September 2002, it replaced the Fox Kids block on FOX's Saturday morning schedule. It was now called FoxBox, though in February 2005, the name was changed to 4Kids TV. So we could say that's when this block actually started, or we could consider FoxBox to have really been the start. (Between 2002 and 05, it was still Fox in name and channel, but it really was 4Kids, even if it wasn't yet called that.) In May 2008, 4Kids replaced Kids' WB on The CW (the new block being "The CW4Kids"), so it then had blocks on competing networks. But even before that, shows to which 4Kids Entertainment held the license and in some cases produced dubs of, had already been airing for years on other networks like the WB (which merged with UPN in 2006 to form the CW) and Cartoon Network. So even when you weren't specifically watching a programming block that was called "4Kids TV," you would have often seen a 4Kids logo on various shows that you happened to be watching as part of some other programming block. Like I said, confusing. Though at the end of 2008, 4Kids TV ended its run on FOX. From August 2010 to August 2012, The CW4Kids was renamed "Toonzai," though I don't think I ever actually watched any of that block. And in 2012, Toonzai was replaced by Vortexx, after 4Kids Entertainment went bankrupt.
4KidsTV, whatever network it was on at any given time, aired lots of shows I never watched as well as several that I did. But on this page, I'm going to try to only list shows I actually watched on blocks controlled by 4Kids, and not shows produced by 4Kids that I watched on other blocks (though I could make mistakes).
FoxBox (2002-05; FOX)
Some shows I watched a bit of included the animes "Fighting Foodons", "F-Zero: GP Legend", "Kirby: Right Back At Ya!", Shaman King, and "Sonic X." Probably I saw a very little bit of the Italian cartoon "Winx Club." And a bit of the 2003 version of "Teenage Mutant Ninja Turtles." And starting in 2004 there was the anime One Piece, which later moved to Cartoon Network's Toonami block.
4Kids TV (2005-08; FOX)
Some of the shows that originated in FoxBox continued after the block changed its name. Shows that were added to the lineup after the name change included the animes "Dinosaur King" (of which I saw just a bit), "G.I. Joe: Sigma 6" (of which I saw just a bit), Magical DoReMi, Mew Mew Power, and Yu-Gi-Oh! Capsule Monsters. I also might have seen a very little bit of "Chaotic."
CW4Kids (2008-2010; The CW)
The new block started out with shows that had already been airing on Kids' WB on the CW (most of the shows were in reruns, but CW4Kids aired the last few episodes of season one of The Spectacular Spider-Man, which would move to Disney XD for its second season). It also aired some shows that had been on 4KidsTV on Fox, and by early 2009 any vestiges of the Kids' WB lineup were gone. From that point on, the block would be almost entirely former Fox shows, as well as some new series, though I don't think I ever watched any of them. (I might or might not have sampled "Huntik" and/or "Yu-Gi-Oh 5D's" and/or "Kamen Rider," but probably not more than one episode each.) Later there were also reruns of the original "Yu-Gi-Oh," which had originally been on Kids' WB, but I had no reason to watch that. So, really, aside from Spider-Man (which ceased airing new episodes on the CW in June 2008), I basically never watched CW4Kids.
Toonzai (2010-2012; The CW)
This was almost entirely reruns of things I'd seen before or things in which I had no interest. And in summer of 2011 I lost access to the CW, so I couldn't have watched this block even if I wanted to. Which I didn't. In August 2012, the block was replaced by Vortexx.
---
blocks index