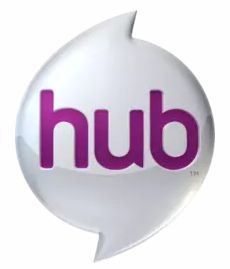 The Hub (see also Huboom!)
(launched as Discovery Kids in 1996; rebranded as The Hub in 2010, and as Hub Network in 2013; rebranded as Discovery Family in 2014)
IMDb; official website; TV Tropes; Wikipedia
I used to watch a bit of the programming block Discovery Kids on NBC, but I'm not quite sure whether I ever watched any of the block's shows on the Discovery Kids channel itself. (I may have, but I guess that's not really important.) Anyway, here are the shows I watched on the Hub, one of which (My Little Pony) has carried over to Discovery Family.
---
stuff I've seen
My Little Pony: Friendship is Magic (10/10/2010 - 5/10/2014; seasons 1-4)
The Haunting Hour (10/29/2010 - 11/29/2014; last 7 eps of season 4 were on Discovery Family. I only saw a few eps, when it was the Hub.)
G.I. Joe: Renegades (11/26/2010 - 7/23/2011)
Dan Vs. (1/1/2011 - 3/9/2013; I didn't watch it on this channel, just on Hulu, after it was cancelled)
Kaijudo (6/2/2012 - 12/28/2013)
My Little Pony: Equestria Girls (9/1/2013; feature film)
Stan Lee's Mighty 7 (2/1/2014; TV movie)

stuff I want to see
Clue (miniseries)
Spooksville

---
networks index