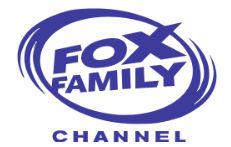 Fox Family Channel (see also Fox Kids)
(launched as CBN Satellite Service in 1977; rebranded as The Family Channel in 1990; became Fox Family in 1998; replaced by ABC Family in 2001)
IMDb; TV Tropes; Wikipedia
I think I must have been aware of The Family Channel before it became Fox Family, but I don't think I watched anything on the old channel. And I didn't watch much on Fox Family, either, but I did watch a few things (which continued briefly after the channel became ABC Family). It was also during the FOX Family era that the channel began its annual 13 Nights of Halloween programming block; the 25 Days of Christmas block had started two years earlier, during the Family Channel era. Both blocks continued throughout the ABC Family era and later the Freeform era.
---
Angela Anaconda (10/4/1999 - 12/10/2001; originally on Teletoon, in Canada)
The Zack Files (9/17/2000 - 5/5/2002; originally on YTV, in Canada)
State of Grace (6/25/2001 - 8/27/2001; s2 aired on ABC Family)

---
networks index