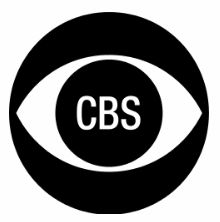 CBS (Columbia Broadcasting System; see also CBS All Access)
(launched as a radio network in 1927, and as a TV network in 1941)
IMDb; official website; TV Tropes; Wikia; Wikipedia
This was one of three channels I had access to as a kid (the others being PBS and a Canadian channel that eventually became a CBC affiliate). However, the local station which I got primarily CBS was also affiliated, to a lesser extent, with both ABC and NBC (which were otherwise unavailable where I lived, without cable, and cable is still unavailable where I grew up, though satellite is now available there). My CBS station also eventually became a FOX affiliate. Of course, the channel would also air both local and syndicated programming. So anyway... there were probably a few shows, growing up, that I thought were CBS shows, which actually weren't. So it can be confusing and a bit surprising to look things up now, and learn I was wrong about them. Of course, some shows on this list are from before my time, and I only saw them much later, on cable or satellite.
---
1950s - 1970s
The George Burns and Gracie Allen Show (10/12/1950 - 9/15/1958)
I Love Lucy (10/15/1951 - 5/6/1957)
Guiding Light (6/30/1952 - 9/18/2009)
The Honeymooners (10/1/1955 - 9/22/1956)
The Twilight Zone (10/2/1959 - 6/19/1964)
The Andy Griffith Show (10/3/1960 - 4/1/1968)
The Beverly Hillbillies (9/26/1962 - 3/23/1971)
The Munsters (9/24/1964 - 5/12/1966)
Gilligan's Island (9/26/1964 - 4/17/1967)
Lost in Space (9/15/1965 - 3/6/1968)
Hogan's Heroes (9/17/1965 - 4/4/1971)
The Wild Wild West (9/17/1965 - 4/11/1969)
A Charlie Brown Christmas (12/9/1965; special)
It's the Great Pumpkin, Charlie Brown (10/27/1966; special)
How the Grinch Stole Christmas! (12/18/1966; special)
Scooby-Doo, Where Are You! (9/13/1969 - 10/31/1970)
Get Smart (9/26/1969 - 5/15/1970; s1-s4 aired on NBC)
Frosty the Snowman (12/7/1969; special)
All in the Family (1/12/1971 - 4/8/1979)
The Price Is Right (9/4/1972 - present)
Fat Albert and the Cosby Kids (9/9/1972 - 8/10/1985)
The Waltons (9/14/1972 - 6/4/1981; preceded by a TV movie in 1971; followed by 3 TV movies on NBC in 1982, and 3 TV movies on CBS in 1993-97)
M*A*S*H (9/17/1972 - 2/28/1983)
A Charlie Brown Thanksgiving (11/20/1973; special)
It's the Easter Beagle, Charlie Brown (4/9/1974; sepcial)
'Twas the Night Before Christmas (12/8/1974; special)
The Jeffersons (1/18/1975 - 7/2/1985)
Be My Valentine, Charlie Brown (1/28/1975; special)
The Bugs Bunny Show (9/6/1975 - 9/7/1985)
Alice (8/31/1976 - 3/19/1985)
Circus of the Stars (1/10/1977 - 12/16/1994; annual special; I'm sure I didn't see many of these)
Bugs Bunny's Howl-oween Special (10/26/1977; special)
The Incredible Hulk (3/10/1978 - 5/12/1982; preceded by 2 TV movies in 1977; followed by 3 TV movies on NBC in 1988-90)
Dallas (4/2/1978 - 5/3/1991; prequel TV movie in 1986; 2 TV movies in 1996-98)
WKRP in Cincinnati (9/18/1978 - 4/21/1982)
Puff the Magic Dragon (10/30/1978; special)
The Dukes of Hazzard (1/26/1979 - 2/8/1985)
The Wild Wild West Revisited (5/9/1979; TV movie)
Puff the Magic Dragon in the Land of the Living Lies (11/17/1979; special)

1980s
She's a Good Skate, Charlie Brown (2/25/1980; special)
Drak Pack (9/6/1980 - 12/20/1980)
The Tom and Jerry Comedy Show 9/6/1980 - 9/4/1982)
The Tarzan/Lone Ranger Adventure Hour (9/13/1980 - 1/30/1982)
More Wild Wild West (10/7/1980; TV movie)
Magnum, P.I. (12/11/1980 - 5/8/1988)
Blackstar (9/12/1981 - 12/5/1981)
The Kwicky Koala Show (9/12/1981 - 9/11/1982)
Walt Disney (9/26/1981 - 5/3/1983)
Dark Night of the Scarecrow (10/24/1981; TV movie)
Simon & Simon (11/24/1981 - 1/21/1989)
Cagney & Lacey (3/25/1982 - 5/16/1988; followed by 4 TV movies)
Puff and the Incredible Mr. Nobody (5/17/1982; special)
Gilligan's Planet (9/18/1982 - 12/11/1982)
Meatballs & Spaghetti (9/18/1982 - 3/5/1983)
Pandamonium (9/18/1982 - 12/11/1982)
Seven Brides for Seven Brothers (9/19/1982 - 3/23/1983)
Square Pegs (9/27/1982 - 3/7/1983)
Her Comes Garfield (10/25/1982; special)
Newhart (10/25/1982 - 5/21/1990)
Disney's Halloween Treat (10/30/1982; special)
Wizards and Warriors (2/26/1983 - 5/14/1983)
Benji, Zax & the Alien Prince (9/17/1983 - 12/17/1983)
The Biskitts (9/17/1983 - 9/8/1984)
The Charlie Brown and Snoopy Show (9/17/1983 - 10/12/1985)
Dungeons & Dragons (9/17/1983 - 12/7/1985)
Saturday Supercade (9/17/1983 - 12/1/1984)
AfterMASH (9/26/1983 - 5/31/1985)
Scarecrow and Mrs. King (10/3/1983 - 5/28/1987)
Garfield on the Town (10/28/1983; special)
Airwolf (1/22/1984 - 3/29/1986; s4 aired on USA Network)
CBS Schoolbreak Special (1/24/1984 - 1/23/1996; I don't know how much of this I saw. Aired as "CBS Afternoon Playhouse", 12/4/1978 - 4/19/1983)
Mickey Spillane's Mike Hammer (1/26/1984 - 5/13/1987; plus 3 TV movies)
Kate & Allie (3/19/1984 - 5/22/1989)
The Get Along Gang (9/15/1984 - 12/8/1984)
Muppet Babies (9/15/1984 - 11/2/1991)
Pole Position (9/15/1984 - 12/8/1984)
Pryor's Place (9/15/1984 - 12/8/1984)
Murder, She Wrote (9/30/1984 - 5/19/1996; followed by 4 TV movies)
Charles in Charge (10/3/1984 - 4/3/1985; s2-s5 aired in syndication)
Garfield in the Rough (10/26/1984; special)
A Christmas Carol (12/17/1984; TV movie)
Crazy Like a Fox (12/30/1984 - 5/3/1986)
Night Heat (1/31/1985 - 1/5/1989; also aired on CTV)
CBS Storybreak (3/30/1985 - 1/28/1989)
The Berenstain Bears (9/14/1985 - 3/7/1987)
Hulk Hogan's Rock 'n' Wrestling (9/14/1985 - 10/18/1986)
Little Muppet Monsters (9/14/1985 - 9/28/1985; at least 3 more episodes never aired)
The Wuzzles (9/14/1985 - 12/7/1985)
The Equalizer (9/18/1985 - 8/24/1989)
T.J. Hooker (9/25/1985 - 5/28/1986; s1-4 aired on ABC)
The Twilight Zone (9/27/1985 - 7/17/1987; s3 aired in syndication)
Garfield's Halloween Adventure (10/30/1985; special)
Alice in Wonderland (12/9-10/1985; miniseries)
The Life and Adventures of Santa Claus (12/17/1985; special)
Happy New Year, Charlie Brown! (1/1/1986; special)
Garfield in Paradise (5/27/1986; special)
The Wizard (9/9/1986 - 3/12/1987)
Galaxy High (9/13/1986 - 12/6/1986)
Pee-wee's Playhouse (9/13/1986 - 11/17/1990)
Teen Wolf (9/13/1986 - 11/7/1987)
Wildfire (9/13/1986 - 12/13/1986)
Designing Women (9/29/1986 - 5/24/1993)
My Sister Sam (10/6/1986 - 4/12/1988)
Women of Valor (11/23/1986; TV movie)
Outlaws 12/28/1986 - 5/2/1987)
The Popcorn Kid (3/23/1987 - 4/24/1987)
Escape from Sobibor (4/12/1987; TV movie)
Garfield Goes Hollywood (5/8/1987; special)
Ghost of a Chance (5/12/1987; TV movie)
CBS Summer Playhouse (6/12/1987 - 8/22/1989)
Wiseguy (9/16/1987 - 12/8/1990)
Mighty Mouse: The New Adventures (9/19/1987 - 10/22/1988)
Popeye and Son (9/19/1987 - 12/12/1987)
Tour of Duty (9/24/1987 - 4/28/1990)
Beauty and the Beast (9/25/1987 - 8/4/1990)
Jake and the Fatman (9/26/1987 - 5/6/1992)
Leg Work (10/3/1987 - 11/7/1987; 4 more episodes didn't air)
The Secret Garden (11/30/1987; TV movie)
Claymation Christmas Celebration (12/21/1987; special)
A Garfield Christmas (12/21/1987; special)
Bring Me the Head of Dobie Gillis (2/21/1988; TV movie)
The Smothers Brothers Comedy Hour (3/30/1988 - 8/23/1989)
Who Gets the Friends? (5/10/1988; TV movie)
Garfield and Friends (9/17/1988 - 12/10/1994)
Hey Vern, It's Ernest! (9/17/1988 - 12/24/1988)
Outback Bound (10/11/1988; TV movie)
This Is America, Charlie Brown (10/21/1988 - 5/23/1989)
Paradise (10/27/1988 - 5/10/1991)
Murphy Brown (11/14/1988 - 5/18/1998; s11 aired in 2018)
Spies, Lies & Naked Thighs (11/22/1988; TV movie)
TV 101 (11/29/1988 - 3/25/1989)
Pee-wee's Playhouse Christmas Special (12/21/1988; special)
Terror on Highway 91 (1/3/1989; TV movie)
My Past Is My Own (1/24/1989; special)
Hard Time on Planet Earth (3/1/1989 - 6/21/1989)
Live-In (3/20/1989 - 5/29/1989)
Tarzan in Manhattan (4/15/1989; TV movie)
Rescue 911 (4/18/1989 - 8/27/1996)
Doctor Doctor (6/12/1989 - 7/6/1991; one more episode never aired in the U.S.)
The Moon Above, The Earth Below (7/13/1989; special)
Nick Knight (8/20/1989; TV movie)
The California Raisin Show (9/16/1989 - 12/9/1989)
Rude Dog and the Dweebs (9/16/1989 - 12/16/1989)
Major Dad (9/17/1989 - 5/17/1993)
The Famous Teddy Z (9/18/1989 - 5/12/1990; 5 episodes never aired)
The People Next Door (9/18/1989 - 10/16/1989; 5 more episodes never aired)
A Peaceable Kingdom (9/20/1989 - 11/15/1989; 5 more episodes never aired)
Top of the Hill (9/21/1989 - 11/30/1989; 3 more episodes never aired)
Snoops (9/22/1989 - 7/6/1990)
Garfield's Thanksgiving (11/22/1989; special)

1990s
Max Monroe: Loose Cannon (1/5/1990 - 4/19/1990)
Grand Slam (1/28/1990 - 3/14/1990; 2 more episodes never aired)
Normal Life (3/21/1990 - 7/18/1990)
Sydney (3/21/1990 - 6/25/1990)
Laker Girls (4/3/1990; TV movie)
Northern Exposure (7/12/1990 - 7/26/1995)
Wish You Were Here (7/20/1990 - 8/24/1990)
Teenage Mutant Ninja Turtles (9/8/1990 - 11/2/1996; s1-s3 aired in syndication)
Lenny (9/10/1990 - 3/9/1991; one more episode never aired)
Bill & Ted's Excellent Adventures (9/15/1990 - 12/22/1990; s2 aired on FOX)
E.A.R.T.H. Force (9/16/1990 - 9/29/1990; 3 more episodes never aired in the U.S.)
The Trials of Rosie O'Neill (9/17/1990 - 5/30/1992)
The Flash (9/20/1990 - 5/18/1991)
Evening Shade (9/21/1990 - 5/23/1994)
WIOU (10/24/1990 - 3/20/1991; one more episode never aired)
Over My Dead Body (11/2/1990 - 6/20/1991)
The Muppets Celebrate Jim Henson (11/21/1990; special)
Her Wicked Ways (1/1/1991; TV movie)
Bare Essentials (1/8/1991; TV movie)
Good Sports (1/10/1991 - 7/13/1991)
Not of This World (2/12/1991; TV movie)
The Very Best of the Ed Sullivan Show (2/17/1991; special)
The Exile (4/2/1991 - 8/20/1991)
Scene of the Crime (4/3/1991 - 3/4/1992)
Fly by Night (4/4/1991 - 7/25/1991)
Dark Justice (4/5/1991 - 9/28/1993)
Sweating Bullets (4/8/1991 - 10/18/1993)
Claymation Comedy of Horrors (5/29/1991; special)
Sunday Dinner (6/2/1991 - 7/7/1991)
Golden Years (7/16/1991 - 8/22/1991)
Morton & Hayes (7/24/1991 - 8/28/1991)
Back to the Future (9/14/1991 - 12/26/1992)
P.S.I. Luv U (9/15/1991 - 1/4/1992)
The Royal Family (9/18/1991 - 5/13/1992; 2 more episodes never aired)
Brooklyn Bridge (9/20/1991 - 8/6/1993)
Silk Stalkings (11/7/1991 - 6/10/1993; s3-s8 aired on USA Network)
The Bob Newhart Show 19th Anniversary Special (11/23/1991; special)
Davis Rules (12/30/1991 - 5/13/1992; s1 aired on ABC)
Dangerous Curves (2/26/1992 - 5/19/1993)
A Claymation Easter (4/19/1992; special)
Forever Knight (5/5/1992 - 3/2/1993; s2 aired in syndication; s3 aired on USA Network)
Grapevine (6/15/1992 - 7/27/1992)
Raven (6/19/1992 - 4/30/1993)
Freshman Dorm (8/11/1992 - 9/9/1992)
2000 Malibu Road (8/23/1992 - 9/9/1992)
Middle Ages (9/3/1992 - 10/1/1992)
The Little Mermaid (9/11/1992 - 11/26/1994)
Child of Rage (9/12/1992; TV movie)
Fievel's American Tails (9/12/1992 - 12/5/1992)
Hearts Afire (9/14/1992 - 2/1/1995)
The Hat Squad (9/16/1992 - 1/23/1993; 2 episodes never aired)
Bob (9/18/1992 - 12/27/1993; 3 more episodes never aired)
The Golden Palace (9/18/1992 - 5/7/1993)
Picket Fences (9/18/1992 - 6/26/1996)
The Amazing Live Sea Monkeys (9/19/1992 - 11/28/1992)
Raw Toonage (9/19/1992 - 12/5/1992)
Love & War (9/21/1992 - 8/18/1995)
Dr. Quinn, Medicine Woman (1/1/1993 - 5/16/1998; followed by two TV movies)
Space Rangers (1/6/1993 - 1/26/1993)
Good Advice (4/2/1993 - 9/6/1994)
A League of Their Own (4/10/1993 - 8/13/1993; 1 more episode never aired)
The Fire Next Time (4/18-20/1993; miniseries)
Walker, Texas Ranger (4/21/1993 - 5/19/2001; followed by a TV movie in 2005)
Liar, Liar (6/22/1993; TV movie; originally aired on CBC)
Family Dog (6/23/1993 - 7/28/1993)
Johnny Bago (6/25/1993 - 8/18/1993)
Big Wave Dave's (8/9/1993 - 9/13/1993)
Ned Blessing: The Story of My Life and Times (8/18/1993 - 9/8/1993; 1 more episode never aired, but is available on DVD)
The Building (8/20/1993 - 9/17/1993)
Angel Falls (8/26/1993 - 9/30/1993)
Late Show with David Letterman (8/30/1993 - 5/20/2015)
1994 Baker Street: Sherlock Holmes Returns (9/12/1993; TV movie)
Beakman's World (9/18/1993 - 1/4/1998, s2-4; also aired on TLC; s1 aired in syndication)
Cadillacs and Dinosaurs (9/18/1993 - 1/28/1994)
It Had to Be You (9/19/1993 - 10/15/1993; 5 more episodes never aired)
Dave's World (9/20/1993 - 6/20/1997)
Harts of the West (9/25/1993 - 6/18/1994)
River of Rage (10/3/1993; TV movie)
Diagnosis: Murder (10/29/1993 - 5/11/2001; preceded by 3 TV movies, followed by 2 TV movies)
The Nanny (11/3/1993 - 6/23/1999)
Second Chances (12/2/1993 - 2/19/1994)
Burke's Law (1/7/1994 - 7/27/1995)
Tom (3/2/1994 - 6/13/1994; 1 more episode never aired)
The Road Home (3/5/1994 - 4/16/1994)
Christy (4/3/1994 - 8/2/1995; followed by 3 TV movies on PAX)
704 Hauser (4/11/1994 - 5/9/1994; 1 more episode never aired)
Muddling Through (7/9/1994 - 9/7/1994; 1 more episode never aired)
Hotel Malibu (8/4/1994 - 9/8/1994)
One West Waikiki (8/4/1994 - 9/8/1994; s2 aired in syndication)
Aladdin (9/5/1994 - 11/25/1995; s1 aired on Disney Channel)
Under Suspicion (9/16/1994 - 3/10/1995)
Chicago Hope (9/18/1994 - 5/4/2000)
Touched by an Angel (9/21/1994 - 4/27/2003)
Due South (9/22/1994 - 5/24/1996; preceded by a TV movie; 2 more seasons aired on CTV)
The 5 Mrs. Buchanans (9/24/1994 - 3/25/1995)
Million Dollar Babies (11/20-22/1994; miniseries; also aired on CBC)
Cybill (1/2/1995 - 7/13/1998)
Double Rush (1/4/1995 - 4/12/1995; 1 episode never aired)
The Late Late Show with Tom Snyder (1/9/1995 - 3/?/1999)
Skeleton Warriors (3/23/1995 - 6/15/1995)
Buffalo Girls (4/30/1995 - 5/1/1995; miniseries)
The Mask (8/12/1995 - 8/30/1997)
Santo Bugito (?/?/1995 - ?/?/1995)
Central Park West (9/13/1995 - 6/28/1996)
The Twisted Tales of Felix the Cat (9/16/1995 - 11/25/1997)
Almost Perfect (9/17/1995 - 10/30/1996; 6 more episodes never aired)
American Gothic (9/22/1995 - 7/11/1996)
The Bonnie Hunt Show (9/22/1995 - 4/7/1996; 2 more episodes never aired)
Dweebs (9/22/1995 - 11/9/1995; 3 more episodes never aired)
A Dream Is a Wish Your Heart Makes: The Annette Funicello Story (10/22/1995; TV movie)
Ace Ventura: Pet Detective (12/9/1995 - 8/30/1997)
Sweet Temptation (3/6/1996; TV movie)
Nash Bridges (3/29/1996 - 5/4/2001)
Ruby Ridge: An American Tragedy (5/19-21/1996; miniseries)
Everybody Loves Raymond (9/13/1996 - 5/16/2005)
Project GeeKeR (9/14/1996 - 12/7/1996)
Ink (10/21/1996 - 5/19/1997)
EZ Streets (10/27/1996 - 4/2/1997; 1 episode didn't air until 2005, on Sleuth)
The Weird Al Show (9/13/1997 - 12/6/1997)
Becker (11/2/1998 - 1/28/2004)
The Late Late Show with Craig Kilborn (3/?/1999 - 8/27/2004)
Joan of Arc (5/16-18/1999; miniseries; also aired on CBC)
Now and Again (9/24/1999 - 5/5/2000)

2000s
Welcome to New York (10/11/2000 - 1/17/2001; 3 more episodes never aired)
Joan of Arcadia (9/26/2003 - 4/22/2005)
The Late Late Show with Craig Ferguson (1/3/2005 - 12/19/2014)
Threshold (9/16/2005 - 2/1/2006)
How I Met Your Mother (9/19/2005 - 3/31/2014)
Close to Home (10/4/2005 - 5/11/2007)
Snow Wonder (11/20/2005; TV movie)
The Big Bang Theory (9/24/2007 - 5/16/2019)
Yes, Virginia (12/11/2009; special)

2010s
Hawaii Five-0 (9/20/2010 - 4/3/2020; I only watched season 1)
Mad Love (2/14/2011 - 5/16/2011)
Elementary (9/27/2012 - 8/15/2019)
Under the Dome (6/24/2013 - 9/10/2015; I only watched season 1)
The Crazy Ones (9/26/2013 - 4/17/2014)
Extant (7/9/2014 - 9/9/2015; I only watched season 1)
The Late Late Show with James Corden (3/23/2015 - present)
The Late Show with Stephen Colbert (9/8/2015 - present)
Supergirl (10/26/2015 - 4/18/2016; s2-present aired on The CW)
BrainDead (6/13/2016 - 9/11/2016)
The Great Indoors (10/27/2016 - 5/8/2017)
Salvation (7/12/2017 - 9/17/2018)
Michael Jackson's Halloween (10/27/2017; special)
Magnum P.I. (9/24/2018 - present)
Murphy Brown (9/27/2018 - 12/20/2018)
The Red Line (4/28/2019 - 5/19/2019)
Evil (9/26/2019 - 1/30/2020; moved to Paramount+)
The Unicorn (9/26/2019 - 3/18/2021)

---
networks index