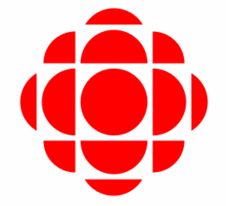 CBC (Canadian Broadcasting Corporation)
(launched as a radio network in 1936, and as a TV network in 1952)
IMDb; official website; TV Tropes; Wikipedia
While I never lived in Canada, I lived close enough to get a Canadian station out of New Brunswick, CHSJ. It wasn't always officially a CBC affiliate, but it still aired mostly CBC shows, and it did eventually become an affiliate. I also saw some American and British shows on the channel. Anyway, it was one of three (or as I sometimes say, three and a half) channels I got when I was a kid, so it's fairly nostalgic to me.
See also Heritage Minutes, Just for Laughs, and maybe a few other things I haven't listed here....
---
Wayne and Shuster (? - ?; I only saw a bit of either their later work, or reruns from before my time, I'm not sure which)
The Friendly Giant (9/30/1958 - 3/?/1985)
The Nature of Things (11/6/1960 - ?; I never saw much of this)
Mr. Dressup (2/13/1967 - 2/14/1996)
The Beachcombers (10/1/1972 - 12/12/1990; followed by a TV movie in 2002)
The Gift of Winter (?/?/1974; special)
Witch's Night Out (10/27/1978; special; also aired on NBC)
Switchback (198? - 1990)
SCTV (9/19/1980 - 3/18/1983; s1-2 aired on Global, s6 aired on Superchannel)
Fraggle Rock (1/10/1983 - 3/30/1987; also aired on HBO)
Video Hits (10/1/1984 - 4/2/1993)
The Raccoons (7/4/1985 - 8/28/1992; preceded by three specials, 1980-83)
Danger Bay (10/7/1985 - 3/5/1990)
Anne of Green Gables (12/1-2/1985; miniseries; later aired on PBS)
Under the Umbrella Tree (9/11/1986 - 6/20/1993)
Degrassi Junior High (1/18/1987 - 3/6/1989)
The Kids in the Hall (10/16/1988 - 4/15/1995; followed by a feature film in 1996 and a miniseries in 2010, neither of which I've seen)
Street Cents (3/15/1989 - 10/1/2006)
Degrassi High (11/6/1989 - 1/28/1991; followed by a TV movie in 1992)
Road to Avonlea (1/7/1990 - 3/31/1996; also aired on Disney Channel)
Material World (2/5/1990 - 3/1/1993)
Mom P.I. (10/12/1990 - 3/30/1992)
Max Glick (11/5/1990 - 12/27/1991)
The Red Green Show (1/4/1991 - 4/7/2006; also aired on PBS and various Canadian stations; spawned a feature film in 2002)
The Odyssey (3/9/1992 - 12/26/1994)
The Stratford Festival of Canada's Romeo & Juliet (?/?/1993; TV play)
Liar, Liar (1/?/1993; TV movie; later aired on CBS)
Royal Canadian Air Farce (10/8/1993 - 12/31/2008)
This Hour Has 22 Minutes (10/11/1993 - present)
You Must Remember This (?/?/1994; special)
X-Rated (2/27/1994; TV movie; followed by "Liberty Street")
Million Dollar Babies (11/20-22/1994; miniseries; also aired on CBS)
Liberty Street (1/11/1995 - 12/?/1995; preceded by "X-Rated")
Twitch City (1/19/1998 - 4/5/2000; I only saw season 1)
Joan of Arc (5/16-18/1999; miniseries; also aired on CBS)
The Secret Adventures of Jules Verne (6/18/2000 - 12/16/2000; I probably watched this on Sci Fi)
What It's Like Being Alone (6/26/2006 - 9/18/2006)

acquired series
Absolutely Fabulous (BBC1, UK)
The Larry Sanders Show (HBO, USA)
The Wonderful World of Disney (this was on CHSJ, before it became a CBC affiliate; originally on various American networks)

---
networks index