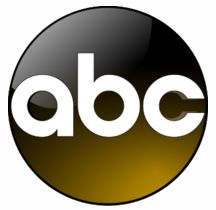 ABC (American Broadcasting Company; see also TGIF, One Saturday Morning, and TGIT)
(launched as a radio network in 1943, and as a TV network in 1948)
IMDb; official website; TV Tropes; Wikipedia
I didn't have access to ABC when I was a kid. Not until I went to college in 1995. But before then, I did see some ABC shows on either my local CBS station (which was, secondarily, affiliated with both ABC and NBC), or on Canadian station CTV (which didn't come in well) or another Canadian station that would eventually become a CBC affiliate. And of course, some shows I may have later seen in reruns on cable, or syndication, or whatever. But one thing that seems really weird to me is learning that some shows switched networks at some point, and since I never had ABC, and often not whatever other network they were on, it's hard to be sure whether or not I might have seen episodes that came before or after the switch.
---
1950s-60s
Disneyland (10/27/1954 - 5/14/1958; "Walt Disney Presents", 10/3/1958 - 6/11/1961)
The Flintstones (9/30/1960 - 4/1/1966)
The Bugs Bunny Show (10/11/1960 - 8/7/1962; also aired on CBS)
The Jetsons (9/23/1962 - 3/17/1963)
Bewitched (9/17/1964 - 3/25/1972)
The Addams Family (9/18/1964 - 4/8/1966)
Batman (1/12/1966 - 3/14/1968)
Spider-Man (9/9/1967 - 6/14/1970)
One Life to Live (7/15/1968 - 1/13/2012; on Hulu 4/29/2013 - 8/19/2013. I just saw a bit of this, probably sometime in the 1990s)

1970s
All My Children (1/5/1970 - 9/23/2011; on Hulu 4/29/2013 - 9/2/2013. I just saw this for a little while, probably sometime in the 1990s)
Santa Claus Is Comin' To Town (12/13/1970; special)
The Night Stalker (1/11/1972; TV movie)
The Night Strangler (1/16/1973; TV movie)
Happy Days (1/15/1974 - 9/24/1984)
The Year Without a Santa Claus (12/10/1974; special)
Welcome Back, Kotter (9/9/1975 - 5/17/1979)
Laverne & Shirley (1/27/1976 - 5/10/1983)
Frosty's Winter Wonderland (12/2/1976; special)
Rudolph's Shiny New Year (12/10/1976; special)
Fantasy Island (1/14/1977 - 5/19/1984)
Three's Company (3/15/1977 - 9/18/1984)
Nestor, the Long-Eared Christmas Donkey (12/3/1977; special)
The Initiation of Sarah (2/6/1978; TV movie)
Taxi (9/12/1978 - 5/6/1982; season 5 aired on NBC)
Mork & Mindy (9/14/1978 - 5/27/1982)
Benson (9/12/1979 - 4/19/1986)
Rudolph and Frosty's Christmas in July (11/25/1979; special)

1980s
Too Close for Comfort (11/11/1980 - 5/5/1983; seasons 4-6 aired in syndication)
Pinocchio's Christmas (12/3/1980; special)
The Greatest American Hero (3/18/1981 - 2/3/1983)
The Wave (10/4/1981; special)
The Leprechaun's Christmas Gold (12/23/1981; special)
Police Squad! (3/4/1982 - 7/8/1982)
T.J. Hooker (3/13/1982 - 5/4/1985; season 5 aired on CBS)
Pac-Man (9/25/1982 - 11/5/1983)
The Day After (11/20/1983; TV movie)
Who's the Boss? (9/20/1984 - 4/25/1992)
Three's a Crowd (9/25/1984 - 4/9/1985)
The Ewok Adventure (11/25/1984; TV movie)
Moonlighting (3/3/1985 - 5/14/1989)
Ewoks (9/7/1985 - 12/13/1986)
Spenser: For Hire (9/20/1985 - 5/7/1988)
Growing Pains (9/24/1985 - 4/25/1992)
Diff'rent Strokes (9/27/1985 - 3/7/1986; seasons 1-7 aired on NBC)
MacGyver (9/29/1985 - 5/21/1992; I haven't seen much of this)
The Midnight Hour (11/1/1985; TV movie)
The Disney Sunday Movie (2/2/1986 - 5/22/1988; I watched this on CBC)
Perfect Strangers (3/25/1986 - 8/6/1993)
Mr. Boogedy (4/20/1986; special)
The Real Ghostbusters (9/13/1986 - 10/5/1991; also aired in syndication)
Head of the Class (9/17/1986 - 6/25/1991)
Sidekicks (9/26/1986 - 6/13/1987; also aired on Disney Channel)
Little Spies (10/5/1986; TV movie)
Fluppy Dogs (11/27/1986; special)
Max Headroom (3/31/1987 - 5/12/1988)
Bride of Boogedy (4/12/1987; TV movie)
Not Quite Human (6/19/1987; TV movie)
Full House (9/22/1987 - 5/23/1995)
A Muppet Family Christmas (12/16/1987; special)
Earth Star Voyager (1/17-24/1988; miniseries)
The Wonder Years (1/31/1988 - 5/12/1993)
China Beach (4/27/1988 - 7/22/1991)
Roseanne (10/18/1988 - 5/20/1997; 3/27/2018 - 5/22/2018)
Coach (2/28/1989 - 5/14/1997)
Beetlejuice (9/9/1989 - 10/26/1991; season 4 aired on Fox)
Doogie Howser, M.D. (9/19/1989 - 3/24/1993)
Family Matters (9/22/1989 - 5/9/1997; season 9 aired on CBS)

1990s
It (11/18-20/1990; miniseries)
Davis Rules (1/27/1991 - 4/9/1991; season 2 aired on CBS, which is the only season I saw)
Dinosaurs (4/26/1991 - 10/19/1994)
Darkwing Duck (9/7/1991 - 12/12/1992; also aired in syndication)
Home Improvement (9/17/1991 - 5/25/1999)
Step by Step (9/20/1991 - 8/15/1997; season 7 aired on CBS)
Homefront (9/24/1991 - 4/26/1993)
Matlock (11/5/1992 - 5/7/1995; seasons 1-6 aired on NBC)
Lois & Clark: The New Adventures of Superman (9/12/1993 - 6/14/1997)
Cro (9/18/1993 - 10/22/1994)
Boy Meets World (9/24/1993 - 5/5/2000)
Grace Under Fire (9/29/1993 - 2/17/1998)
The Critic (1/26/1994 - 7/20/1994; season 2 aired on Fox)
The Byrds of Paradise (3/3/1994 - 6/23/1994)
Ellen (3/29/1994 - 7/22/1998)
The Stand (5/8/1994 - 5/12/1994; miniseries)
My So-Called Life (8/25/1994 - 1/26/1995)
ReBoot (9/10/1994 - 3/2/1996; YTV aired four seasons, ABC only aired the first two)
All-American Girl (9/14/1994 - 3/15/1995)
The Drew Carey Show (9/13/1995 - 9/8/2004)
The Naked Truth (9/13/1995 - 2/28/1996; seasons 2-3 aired on NBC. I didn't see much of this.)
Annie: A Royal Adventure! (11/18/1995; TV movie)
The Canterville Ghost (1/27/1996; TV movie)
Muppets Tonight (3/8/1996 - 7/14/1996; season 2 aired on Disney Channel)
Aliens in the Family (3/15/1996 - 8/31/1996)
Spin City (9/17/1996 - 4/30/2002)
Clueless (9/20/1996 - 2/14/1997; seasons 2-3 aired on UPN)
Relativity (9/24/1996 - 4/14/1997)
Sabrina the Teenage Witch (9/27/1996 - 5/5/2000; seasons 5-7 aired on The WB)
Politically Incorrect (1/13/1997 - 7/5/2002; aired on Comedy Central, 1993-97; I hardly saw any of this)
Spy Game (3/3/1997 - 7/12/1997)
The Practice (3/4/1997 - 5/16/2004)
Recess (9/13/1997 - 1/6/2001; also aired on UPN)
Science Court (9/13/1997 - 1/22/2000)
Dharma & Greg (9/24/1997 - 4/30/2002)
Teen Angel (9/26/1997 - 2/13/1998)
The Wonderful World of Disney (9/28/1997 - present, sporadically)
Tower of Terror (10/26/1997; TV movie)
Rodgers & Hammerstein's Cinderella (11/2/1997; TV movie)
Prey (1/15/1998 - 7/9/1998)
Something So Right (3/3/1998 - 7/7/1998; season 1 aired on NBC. I don't recall how much of this I saw.)
My Date with the President's Daughter (4/19/1998; TV movie)
Maximum Bob (8/4/1998 - 9/15/1998)
Hercules (9/12/1998 - 1/16/1999; also aired in syndication)
Sports Night (9/22/1998 - 5/16/2000)
Cupid (9/26/1998 - 2/11/1999)
It's Like, You Know... (3/24/1999 - 1/5/2000)
Sabrina: The Animated Series (9/11/1999 - 1/22/2000; also aired on UPN)
Sabrina Down Under (9/26/1999; TV movie)

2000s
The Weekenders (2/26/2000 - 12/2/2001; also aired on UPN; season 4 aired on Toon Disney)
Geppetto (5/7/2000; TV movie)
Clerks (5/31/2000 - 6/7/2000; more episodes later aired on Comedy Central)
Buzz Lightyear of Star Command (10/14/2000 - 1/13/2001; also aired on UPN)
Princess of Thieves (3/11/2001; TV movie)
My Wife and Kids (3/28/2001 - 5/17/2005)
Rose Red (1/27-29/2002; miniseries)
A Charlie Brown Valentine (2/14/2002; special)
Dinotopia (5/12-14/2002; miniseries)
The Legend of Tarzan (2002; also aired on UPN)
Fillmore! (9/14/2002 - 1/23/2004)
Life with Bonnie (9-17/2002 - 4/9/2004)
That Was Then (9/27/2002 - 10/4/2002)
Mr. St. Nick (11/17/2002; TV movie)
Jimmy Kimmel Live! (1/26/2003 - present; I've seen very little of this)
Miracles (1/27/2003 - 3/31/2003)
Veritas: The Quest (1/27/2003 - 3/10/2003)
I'm With Her (9/23/2003 - 4/27/2004)
Karen Sisco (10/1/2003 - 11/12/2003)
The D.A. (3/19/2004 - 4/9/2004)
A Wrinkle in Time (5/10/2004; TV movie)
Lost (9/22/2004 - 5/23/2010)
Boston Legal (10/3/2004 - 12/8/2008)
Desperate Housewives (10/3/2004 - 5/13/2012)
Eyes (3/30/2005 - 4/27/2005)
The Muppets' Wizard of Oz (5/20/2005; TV movie)
Invasion (9/21/2005 - 5/17/2006)
Commander in Chief (9/27/2005 - 6/14/2006)
Crumbs (1/12/2006 - 2/7/2006; I'm not sure how much I saw of this)
Sons & Daughters (3/7/2006 - 4/4/2006)
He's a Bully, Charlie Brown (11/20/2006; special)
Masters of Science Fiction (8/4/2007 - 8/25/2007)
Pushing Daisies (10/3/2007 - 6/13/2009)
Shrek the Halls (11/28/2007; special)
Miss Guided (3/18/2008 - 4/3/2008)
Castle (3/9/2009 - 5/16/2016)
Better Off Ted (3/18/2009 - 8/24/2010)
Cupid (3/31/2009 - 6/16/2009)
The Unusuals (4/8/2009 - 6/17/2009)
Eastwick (9/23/2009 - 12/30/2009)
Modern Family (9/23/2009 - 4/8/2020)
FlashForward (9/24/2009 - 5/27/2010)
The Middle (9/30/2009 - 5/22/2018; I didn't watch much of this)
V (11/3/2009 - 3/15/2011)
Prep & Landing (12/8/2009; special)

2010s
No Ordinary Family (9/28/2010 - 4/5/2011)
Mr. Sunshine (2/9/2011 - 4/6/2011)
Revenge (9/21/2011 - 5/10/2015; I watched half of season 1)
Suburgatory (9/28/2011 - 5/14/2014)
Once Upon a Time (10/23/2011 - 5/18/2018)
Prep & Landing: Naughty vs. Nice (12/5/2011; special)
Don't Trust the B---- in Apartment 23 (4/11/2012 - 1/15/2013; additional episodes released online)
The Neighbors (9/26/2012 - 4/11/2014)
Last Resort (9/27/2012 - 1/24/2013)
Nashville (10/10/2012 - 5/25/2016; I saw season 1 and part of s2. Moved to CMT for s5-6, 2016-18)
Zero Hour (2/14/2013 - 8/3/2013; I'm not sure how much of this I watched)
Agents of S.H.I.E.L.D. (9/24/2013 - 8/12/2020)
Once Upon a Time in Wonderland (10/10/2013 - 4/3/2014)
Toy Story of Terror! (10/16/2013; special)
Black Box (4/24/2014 - 7/24/2014; I'm not sure how much of this I watched)
Black-ish (9/24/2014 - 4/19/2022)
Toy Story That Time Forgot (12/2/2014; special)
Galavant (1/4/2015 - 1/31/2016)
Agent Carter (1/6/2015 - 3/1/2016)
Fresh off the Boat (2/4/2015 - 2/21/2020)
The Whispers (6/1/2015 - 8/31/2015)
The Muppets (9/22/2015 - 3/1/2016)
It's Your 50th Christmas, Charlie Brown (11/30/2015; special)
Disneyland 60 (2/21/2016; special)
The Real O'Neals (3/2/2016 - 3/14/2017)
Speechless (9/21/2016 - 4/12/2019)
American Housewife (11/11/2016 - 3/31/2021)
When We Rise (2/27 - 3/3/2017; miniseries)
Time After Time (3/5/2017 - 3/26/2017)
Imaginary Mary (3/29/2017 - 5/30/2017)
Downward Dog (5/17/2017 - 6/27/2017)
Dirty Dancing (5/24/2017; TV movie)
Still Star-Crossed (5/29/2017 - 7/29/2017)
Somewhere Between (7/24/2017 - 9/19/2017)
Inhumans (9/29/2017 - 11/10/2017)
The Mayor (10/3/2017 - 12/12/2017; additional episodes released online, but I don't think I saw them)
Olaf's Frozen Adventure (12/14/2017; special)
For the People (3/13/2018 - 5/16/2019)
Alex, Inc. (3/28/2018 - 5/16/2018)
Take Two (6/21/2018 - 9/13/2018)
Single Parents (9/26/2018 - 5/13/2020)
Mixed-ish (9/24/2019 - 5/18/2021)
Emergence (9/24/2019 - 1/28/2020)
Stumptown (9/25/2019 - 3/25/2020)
The Little Mermaid Live! (11/5/2019; special)
Celebrating Marvel's Stan Lee (12/20/2019; special)

2020s
Soul of a Nation (3/2/2021 - 4/6/2021; limited series)
Beauty and the Beast: A 30th Celebration (12/15/22; special)

---
networks index