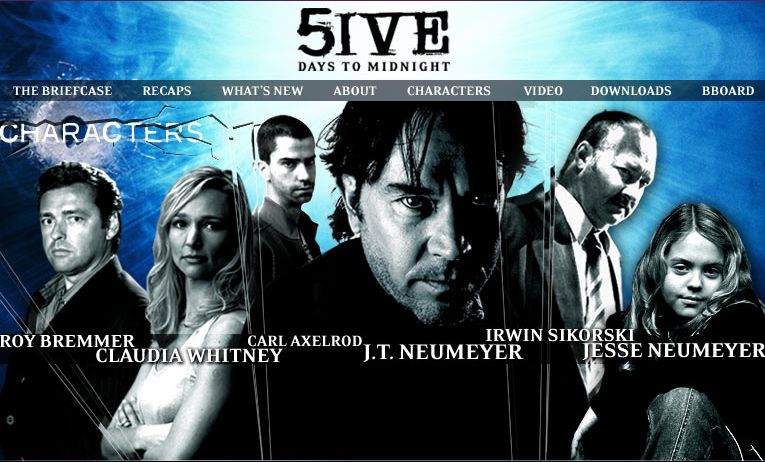 I don't remember this well enough to rate it.

5ive Days to Midnight, on Sci-Fi
Halcyon Studios; IMDb; TV Tango; TV Tropes; Wikipedia

While physics professor J.T. Neumeyer (Timothy Hutton) and his daughter Jesse (Gage Golightly) are visiting J.T.'s wife's grave on the anniversary of her death ten years ago (also Jesse's birthday), a futuristic briefcase appears behind the grave, with the name "Professor J.T. Neumeyer" on it. Once. J.T. figures out the code to open it, he finds a police file of his own death, which will happen in five days (though the case is from 50 years in the future).

At first he doesn't believe it's real, but soon it becomes clear that it is. There are a few suspects, including his current girlfriend, Claudia (or Angela; Kari Matchett); her ex, a gangster named Roy Bremmer; a former student of J.T.'s, Carl Axelrod; and Brad Hume, who is another professor and I believe J.T.'s brother in law. J.T. has to try to figure out who killed him, and try to prevent it. He gets help in his investigation from a homicide detective named Sikorski, but things get complicated, of course, and in the end, I'm pretty sure nothing happened remotely like it did originally, and I still have no idea who might have done it. Despite the fact that some people tried to make sure it happened again, each for their own reasons. Or because of that fact, I dunno. I won't tell you whether it did, or not. But in any event... it wasn't a bad way to spend a few nights. Not the greatest miniseries, but it was okay, and I might like to see it again, someday. Dunno what else to tell you.
---
miniseries index