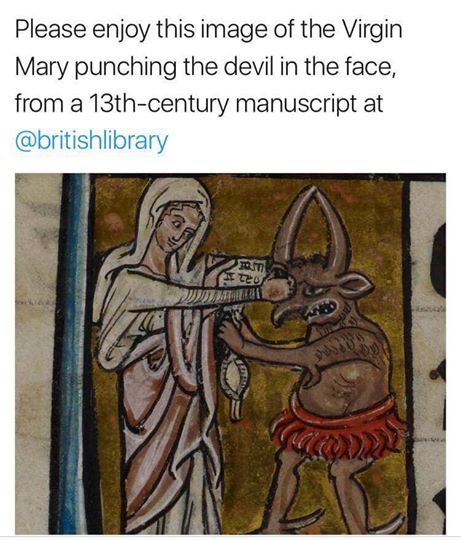 Badass Women (and Girls) in Pop Culture
Women can be anything men can be. Sure, they can be attractive, and there's nothing wrong with that. They can also be smart, funny, strong, cool, and any number of other traits (both good and bad), in any number of combinations. (Like, c'mon... no one has to be just one thing.) This particular list is about badasses (which basically means a combination of tough and cool, among other things). They can be characters from TV, movies, books, comics, whatever. They can be live-action or animated, serious or comical, heroes or villains. They can be the lead, or part of a team, or a guest/recurring character.
The list will be far from complete, but hopefully I'll add to it often. (It will probably just include characters from things I've seen or read, so there will be a lot out there that I may be aware of, but not directly familiar with, who don't make the list... yet.)
Alphabetical by title & first name:
Agent Carter
Dottie Underwood, Peggy Carter
Agents of SHIELD Alien / Aliens
Ellen Ripley, Jenette Vasquez
Alita: Battle Angel
American Dragon: Jake Long
Ant-Man and the Wasp
Arrow
Laurel Lance (eventually), Nyssa al Ghul, Sara Lance, Thea Queen (eventually)
Atomic Blonde
Avatar: The Last Airbender
Azula, Katara, Suki (and all the Kyoshi Warriors), Toph Beifong, Ty Lee, et al.
The Avengers
Batman Returns
Black Panther
Okoye, Nakia, Ayo, and all of the Dora Milaje
Black Widow
Natasha Romanoff, Yelena Belova, Taskmaster, all the Black Widows
Blade: Trinity
Bleach
Rukia Kuchiki, Suì-Fēng, Yoruichi Shihōin, et al.
Blood+
Blue Dragon
Brave
Buffy the Vampire Slayer
Buffy Summers, Faith Lehane, et al.
Caper
Captain Marvel
Catwoman
Catowman (aka Patience Phillips)
The Christmas Dragon
The Chronicles of Riddick
Class
Cleopatra in Space
Crouching Tiger, Hidden Dragon
Cutthroat Island
Dan Vs.
Dark Angel
Dead@17: Rebirth
Dead Hearts
Deadpool
Angel Dust, Negasonic Teenage Warhead
Dragon Age: Redemption
Dwight in Shining Armor
Edge of Tomorrow
Everything Everywhere All at Once
Evelyn Wang (Evelyn Quan)
The Falcon and the Winter Soldier
Karli Morgenthau, Sharon Carter, the Dora Milaje
Final Girl Firefly & Serenity Futurama The Gate The Girl with the Dragon Tattoo The Golden Child The Good Place GothamGuardians of the Galaxy Hansel & Gretel: Witch Hunters Hawkeye
Kate Bishop, Maya Lopez, Yelena Belova
How to Train Your Dragon
The Hunger Games
The Incredibles
Inhumans
Inuyasha
Jumanji: Welcome to the Jungle
Kick-Ass
Kim Possible
Kim Possible, Shego, et al.
Lara Croft: Tomb Raider
The Legend of Korra
Asami Sato, Korra, Kuvira, Lin Beifong, et al.
The Lego Movie The Life and Times of Juniper Lee Loki The Lord of the Rings: The Return of the King Lucifer Magnum P.I. (2018) Man of Steel The Matrix Moana Moribito: Guardian of the Spirit Mr. & Mrs. Smith Mulan The Mummy Returns The Muppet Movie Naruto and/or Naruto: Shippuden
Anko Mitarashi, Hinata Hyuga, Ino Yamanaka, Kurenai Yuhi, Sakura Haruno, Temari, Tenten, Tsunade, et al.
Outlaw Star
Pacific Rim
Pan
Percy Jackson & the Olympians
The Pirate Fairy
The Powerpuff Girls
Blossom, Bubbles, Buttercup
Preacher
Pride and Prejudice and Zombies
The Bennet sisters, Lady Catherine de Bourgh
The Princess
The Princess, Linh, Moira
The Quick and the Dead
Ralph Breaks the Internet
Raya and the Last Dragon
Resident Evil
Shang-Chi and the Legend of the Ten Rings
Ying Li, Xu Xialing, Ying Nan
Star Wars: Attack of the Clones Star Wars: Clone Wars / The Clone Wars
Asajj Ventress, Ahsoka Tano, et al.
Star Wars: The Force Awakens
Star Wars Rebels
Star Wars: Visions
Stumptown
Supergirl
Alex Danvers, Supergirl, et al.
Taste Terminator 2: Judgment Day Thor Thor: Ragnarok Total Recall (2012) Totally Spies! Underworld Vigilant Watchmen Wednesday White Snake
Blanca, Snake Master, Verta
Wonder Woman
Wreck-It Ralph
A Wrinkle in Time
Meg Murry (I first thought of calling her a badass in a philosophical sense when I watched the TV movie, but it probably applies more to the book)
Xena: Warrior Princess Comic books
Oh, damn. Like, so many. You will have noticed by now that I've listed some characters who originated in comic books in specific shows or movies, instead, if there's one thing I know them best from. But there are so many other characters who I might not even be able to choose just one incarnation, because I've seen them in so many different shows and movies and whatnot. So, here, just check Wikipedia's lists of superheroines and female supervillains, okay?

Also don't even get me started on B-movies.
---
Pop Culture Index