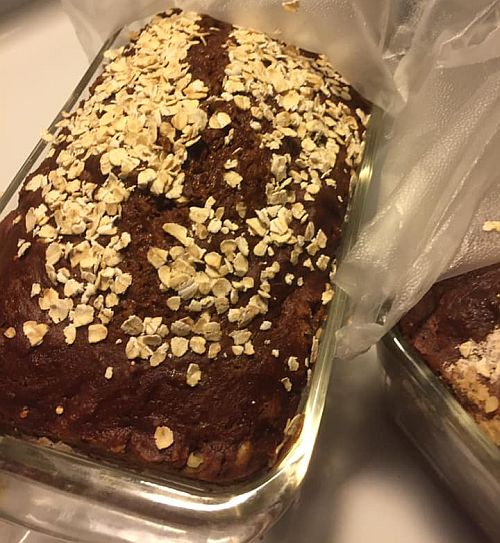 St. Patrick's Day 2020
March 16
There's a leprechaun decoration that my dad got me, I would guess at a dollar store, a week or so ago. I put it up on my bedroom door today. And in my bedroom window, I put up a string of clover-shaped lights that I think my sister probably got me some year in the past, but I don't remember when. And I can't find a mention of it in my St. Patrick's Day journals. So, whatever... this is my first time taking it out of the package, anyway. Also I scanned a page from Entertainment Weekly with a recipe for brown soda bread. Maybe tomorrow I'll pick up the ingredients necessary to make it (the ones not already in the house). Or maybe not. We'll see.
March 17
I posted Away with the Fairies by Janet Devlin in The Music Exchange. It's not specifically a St. Patrick's Day song, but it seemed fitting. Later, I bought some mint chocolate Hostess cupcakes. And I tried a frozen matcha latte from Dunkin Donuts, that was yumtastic. I bought some Baltimore Blonde Guinness to try tonight. And I got ingredients to bake the bread from that recipe I mentioned yesterday.
March 18
So, last night I made the bread and tried a slice. It's not bad. This morning I found that my sister had put a couple pictures of it on facebook, so I'll put one of them here. (I obviously used rolled oats instead of steel cut oats to garnish the bread.) Also last night I watched most of Brooklyn, but didn't finish because I eventually found it hard to focus on anything. So hopefully I'll finish that up sometime today.
March 22
Mom and Beth and I went to Grandma's and had corned beef and cabbage.
Oct. 30
This spring I had too much anxiety to watch TV, so I fell behind on all my shows. It's just now that I watched this year's St. Patrick's Day episode of "Bob's Burgers" on Hulu.
---
2021
tek's St. Patrick's Day page