tek's tins collection: Halloween
CD/DVD set
This is a tin I saw at Walmart in 2007, but didn't get until 2008. Found the pic of the front on Amazon, scanned the back. The tin contains a little booklet of Urban Legends & Ghost Stories, plus a CD of themes from scary movies, a CD of scary sound effects, and a DVD of Night of the Living Dead. Ah yeah, good shtuffs.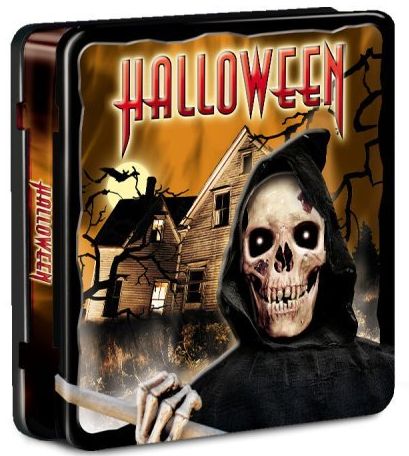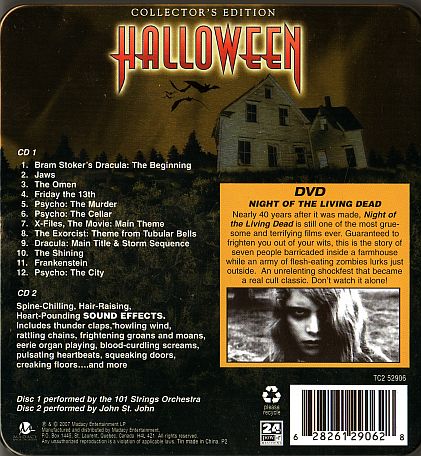 ---
Pail
This is a tin I got at Marden's in 2010.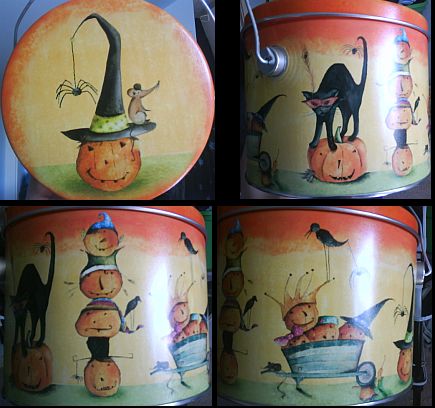 ---
Popcorn
I had this really neat tin with a black cat and a candy corn background, but it got pretty beat up and rusty, I think, so um... eventually I guess I got rid of it. Which is a shame. It was so cute. But I still have this less interesting tin with a jack-o-lantern all around the side.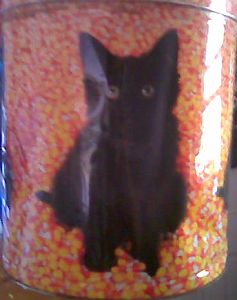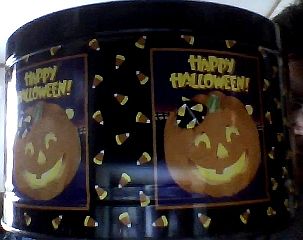 ---
Sugar Skulls
I bought myself one of these tins for Halloween/Dia de los Muertos in 2016. I got the image from Boston America. (I got a white tin.)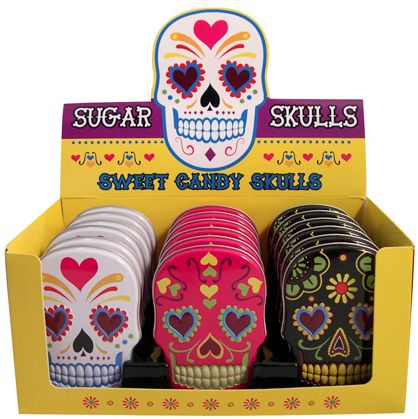 ---
Tinker Bell
This is a tin pail that my sister gave me for my birthday in 2009.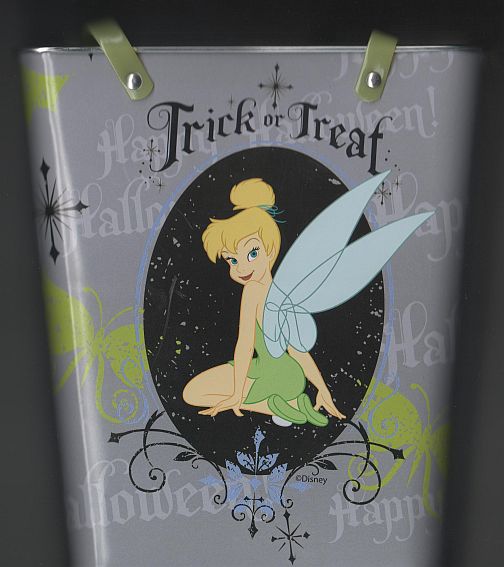 ---
---
tins index